Ron Plachno One Person Band Music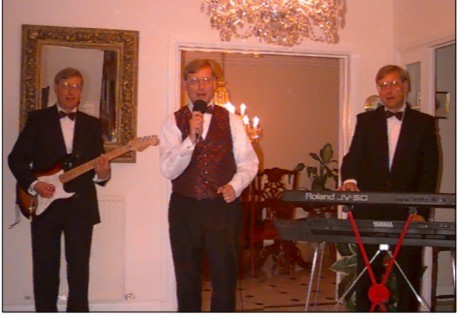 My first attempt at "photo shopping" was a three way image of me for a one person
band cover. I recall being disturbed how easy this photo was to do.
It was shot in England during our stay there, where tuxedos were often needed.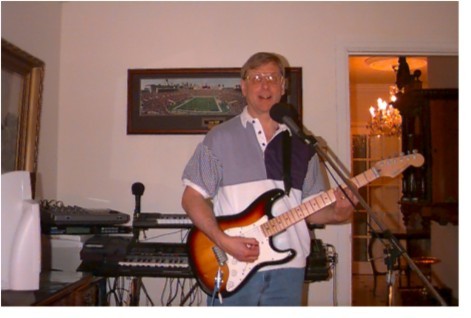 Also shot in England, perhaps about 1995.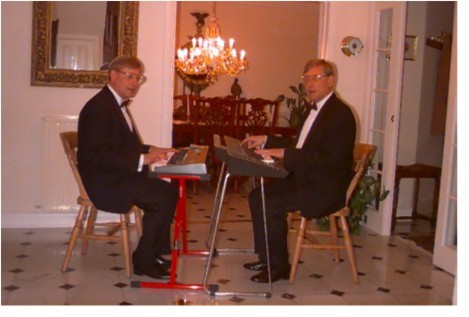 Also shot in England. This was either photo shopped by me or I could have been
beside myself that day. The more pro keyboard, the Roland is on the left. The
right side one was my first keyboard a Yamaha, which did serve me well also.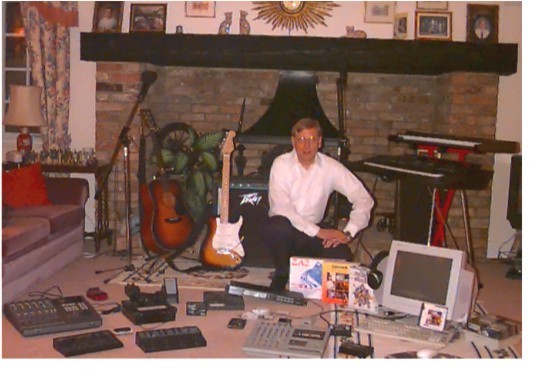 This photo also shot in England shows most of the equipment from my first 1992-2000
recording studio, plus of course the two keyboards and two guitars.
All musical instruments and recording items shown here were used in early recordings.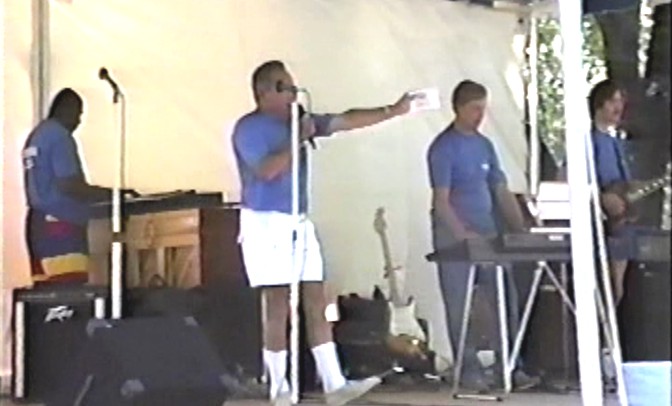 MOTOROLA PICNIC and TALENT SHOW
August 4th 1990, Holiday Park, Wooster Lake, Ingleside Illinois
Still shot from Video, Left to Right: Roosevelt Martin, Vocals and keyboard,
Silvio Scatchell Emcee and Sings Opening Number, "Oh Marie"
BACKUP BAND for singers (Includes Roosevelt Martin, keyboard)
Ron Plachno, Keyboard and Rhythm Guitar, Leroy Beltz Lead Guitar
Not Shown: Walter Canon Drums, Matt Sipek Bass Guitar

Back to Main Index for Ron Plachno Site

<!end of sitemap2>